Drop us a note. We'd love to hear from you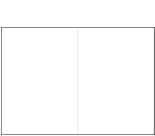 We are pleased to bring you a great selection of Clea Rae Recycled Military Tent and Canvas bags.
​
Bitz & Pieces Boutique offers a unique shopping experience where you can find handmade designer jewelry, vintage upcycled home decor, soaps, lotions, and so much more! Stop in today and see what treasures you will find.
WE MIGHT NOT BE ABLE TO ANSWER YOUR QUESTIONS RIGHT NOW.
CHECK OUT
OUR

FAQ's

YOUR ANSWER COULD BE THERE.